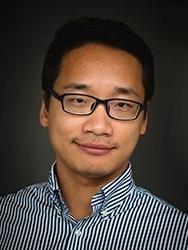 Profile

Yang (Young) Yang is a research data analyst at the China Data Lab, where he

 

manages the center's databases, consults with faculty about data-related projects and crafts our data visualization blogs. 

His research interests fall into how new information technologies combined with government and platform policies influence individuals' and organizations' decision-making processes. He received his Ph.D. from the School of Management at Zhejiang University and was a research scientist at Yale School of Public Health, working on research on smart health and medical reforms in China.