The Task Force on U.S.-China Policy
The Task Force on U.S.-China Policy is a group of China specialists from around the U.S., convened by Asia Society's Center on U.S.-China Relations and the UC San Diego School of Global Policy and Strategy's 21st Century China Center. It was established in Fall 2015.
Task Force projects are made possible by a grant from the Carnegie Corporation of New York, with additional support from The Annenberg Foundation Trust at Sunnylands, and The Janet and Arthur Ross Foundation.
Statement
Hardheaded Diplomacy with China on Ukraine
The Task Force on U.S.-China Policy, of which the 21st Century China Center and Asia Society's Center on U.S.-China Relations are co-organizers, released a statement on March 13 on how the U.S. and China should respond to Russia's invasion of Ukraine. You can read it here: in English or in Chinese.
New Task Force Initiative: Transpacific Dialogue
In November 2021, our Task Force on U.S.-China Policy met with journalists, former diplomats and former senior government officials from around Asia. Following this meeting, the Task Force initiated an ongoing transpacific dialogue designed to increase U.S. understanding of Asian perspectives on China's role in the region and around the world.
Three Questions for China's Neighbors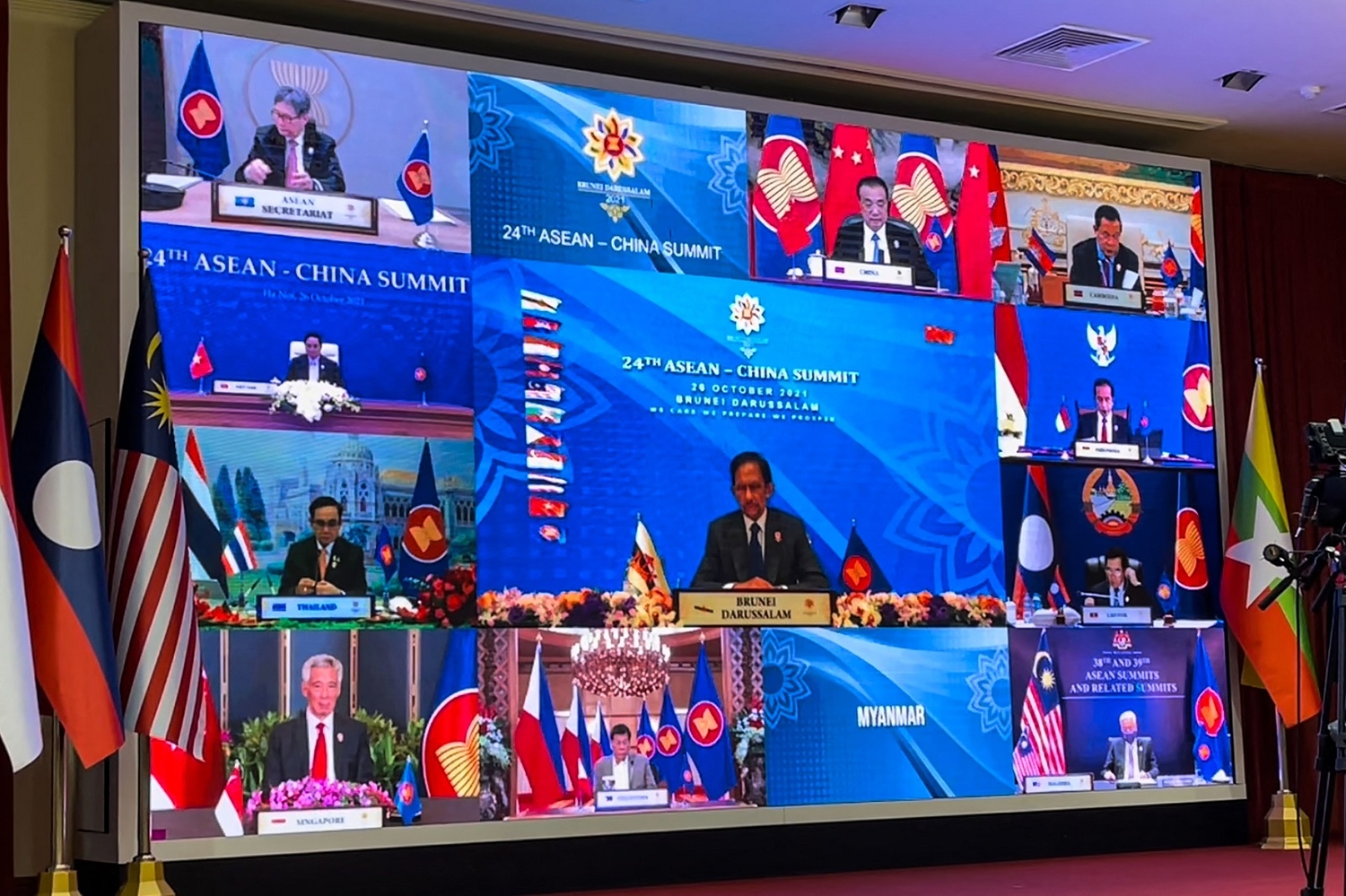 Past Reports
Download the 2021 Report: "China's New Direction: Challenges and Opportunities for U.S. Policy" (PDF)
Key Takeaways on the 2021 Task Force Report (PDF)
"Course Correction: Toward an Effective and Sustainable China Policy" (PDF)
This 2019 report examined areas such as science and technology dimensions of U.S.-China competition and China-European relations.
"U.S. Policy Toward China: Recommendations for a New Administration" (PDF)
This 2017 report offered up a set of recommendations to the incoming Trump administration.
Task Force Members
Chairs:
Orville Schell, Arthur Ross Director of the Center on U.S.-China Relations, Asia Society
Susan L. Shirk, Chair, 21st Century China Center, UC San Diego School of Global Policy and Strategy
Participants:
Charlene Barshefsky, Chair, Parkside Global Advisors
Thomas J. Christensen, Director of the China and the World Program, Columbia University
Zack Cooper, Research Fellow, American Enterprise Institute
Robert Daly, Director of the Kissinger Institute on China and the United States, Woodrow Wilson
Center
Elizabeth C. Economy, Senior Fellow, Hoover Institutions, Stanford University
Karl Eikenberry, Former U.S. Ambassador and Retired Lieutenant General, U.S. Army
M. Taylor Fravel, Arthur and Ruth Sloan Professor of Political Science and Director of the Security
Studies Program, Massachusetts Institute of Technology
Paul Gewirtz, Potter Stewart Professor of Constitutional Law and Director, Paul Tsai China Center,
Yale Law School
Bonnie Glaser, Director, Asia Program, German Marshall Fund of the United States
Paul Haenle, Maurice R. Greenberg Director's Chair, Carnegie–Tsinghua Center for Global Policy
Yasheng Huang, Epoch Foundation Professor of International Management, Massachusetts
Institute of Technology
Arthur R. Kroeber, Managing Director of GaveKal Dragonomics
Winston Lord, Chairman Emeritus, International Rescue Committee; Former U.S. Ambassador to
China 1985-1989
Evan S. Medeiros, Penner Family Chair in Asia Studies at the School of Foreign Service,
Georgetown University
Andrew J. Nathan, Class of 1919 Professor of Political Science, Columbia University
Barry Naughton, So Kwan Lok Chair of Chinese International Affairs, UC San Diego School of
Global Policy and Strategy
Daniel H. Rosen, Founding Partner, Rhodium Group
David Shambaugh, Professor and Director of the China Policy Program at the Elliott School of
International Affairs, George Washington University
Jessica Chen Weiss, Associate Professor of Government, Cornell University