Micah Muscolino
Micah Muscolino
Professor and Paul G. Pickowicz Endowed Chair in Modern Chinese History, UC San Diego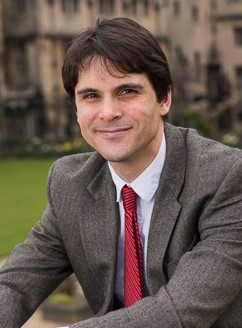 Department of History
9500 Gilman Dr.
Mail Code: 0104
La Jolla , CA 92093
Profile
Select Publications
Profile

Micah Muscolino is a leading expert on the environmental history of modern China. He has written books on the environmental history of China's fishing industry and the ecological impact of World War II in China, as well as numerous articles on maritime connections between Mainland China and Taiwan, territorial disputes in the South China Sea, and the history of water and soil conservation in Northwest China's Loess Plateau region. As organizer and editor of the "Historical Perspectives on China's Environment" series for chinadialogue.net, he seeks to deepen our understanding of the historical roots of China and the world's current environmental challenges by making cutting-edge academic research accessible to journalists, NGOs and policymakers. 

For a full biography, please visit Prof. Muscolino's History Department Page.
Select Publications

Books

The Ecology of War in China: Henan Province, the Yellow River, and Beyond, 1938-1950. Cambridge University Press, 2015. Chinese translation, Beijing United Publishing Company, forthcoming.

Fishing Wars and Environmental Change in Late Imperial and Modern China. Harvard University Asia Center and Harvard University Press, 2009. Chinese translation, Jiangsu People's Publishing House, 2015.

Articles

"Woods and Warfare in Korea and the World: A View from China." The Journal of Asian Studies, May 2018.

"Energy, Ecology, and Enterprise in Liu Hongsheng's Cement and Coal Briquette Companies, 1920-1937." Twentieth-Century China, May 2016.

For full list of publications, please visit Prof. Muscolino's History Department Page.

People